Dark Red Male Bernedoodle Puppy For Sale, Iowa Dog Breeders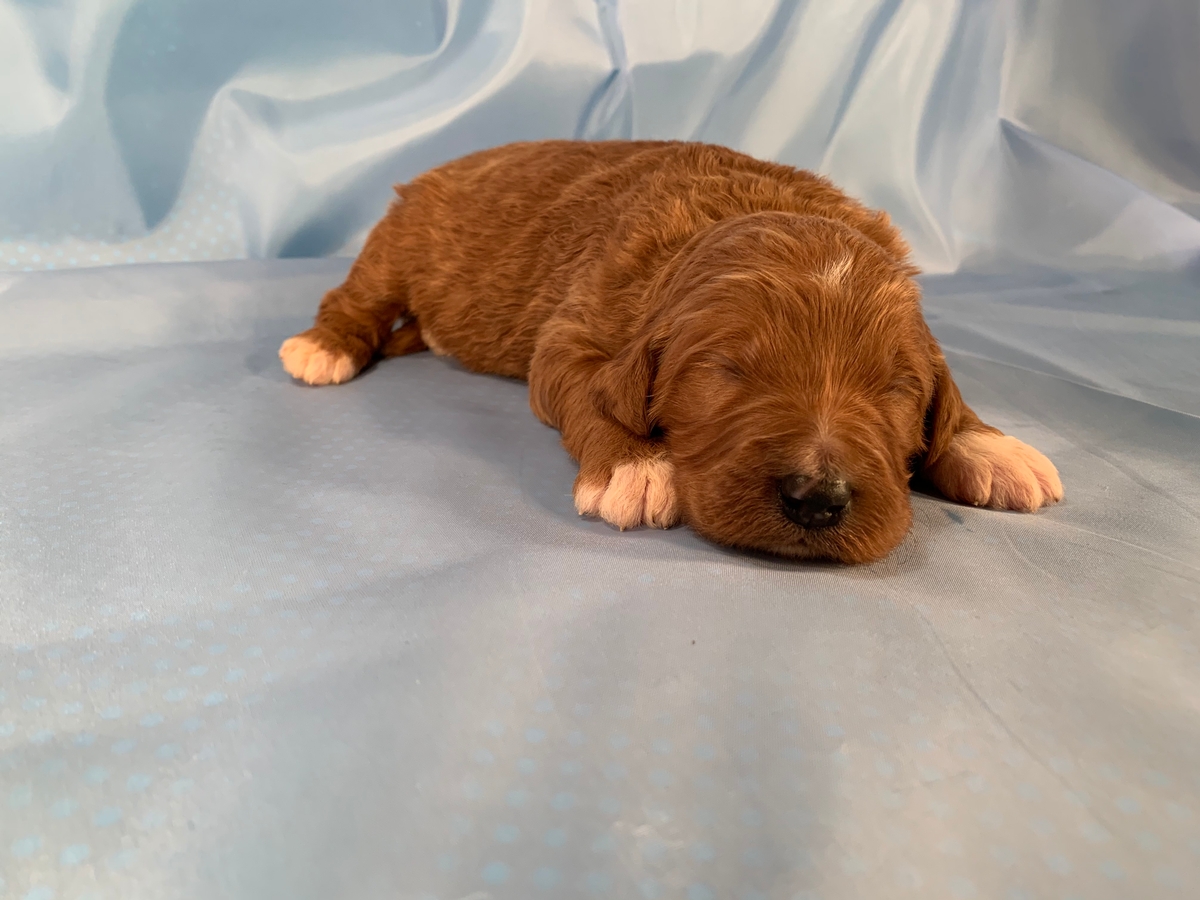 Reserve This Puppy
This puppy is currently sold. Sign up to our email list to stay informed of future expected litters.
Detailed Information
Here is the key to unlock the door to a wonderful Christmas. This litter of Bernedoodles will be ready in early December. A dark red and white male Bernedoodle will make a memory that lasts the rest of your life. This is one of the best exotics money can buy. Sometimes it is temping to buy a pet other than a dog because it is cute or different. One soon finds out why its not a main stream move. Most commonly that pet doesn't work out or provide the satisfaction expected of it. The truth be known, a large breed dog is the best exotic for most. For somebody who does their research, there are great rewards in this choice.
Iowa's best Bernedoodle breeders Brian and Karen Sterrenberg are sure to help by showing you the parents and explaining the personalities and traits. You want the best for your family, right? Look no further. The best of the best sits before you and he is available, priced right, and will not last long. Not to rush you, but there is only one. This one. In all of the internet you will NOT find one that is this red. Not even close. He is a true rarity.
Request More Information or Call 641-588-3110