BORN SOON!!!!!!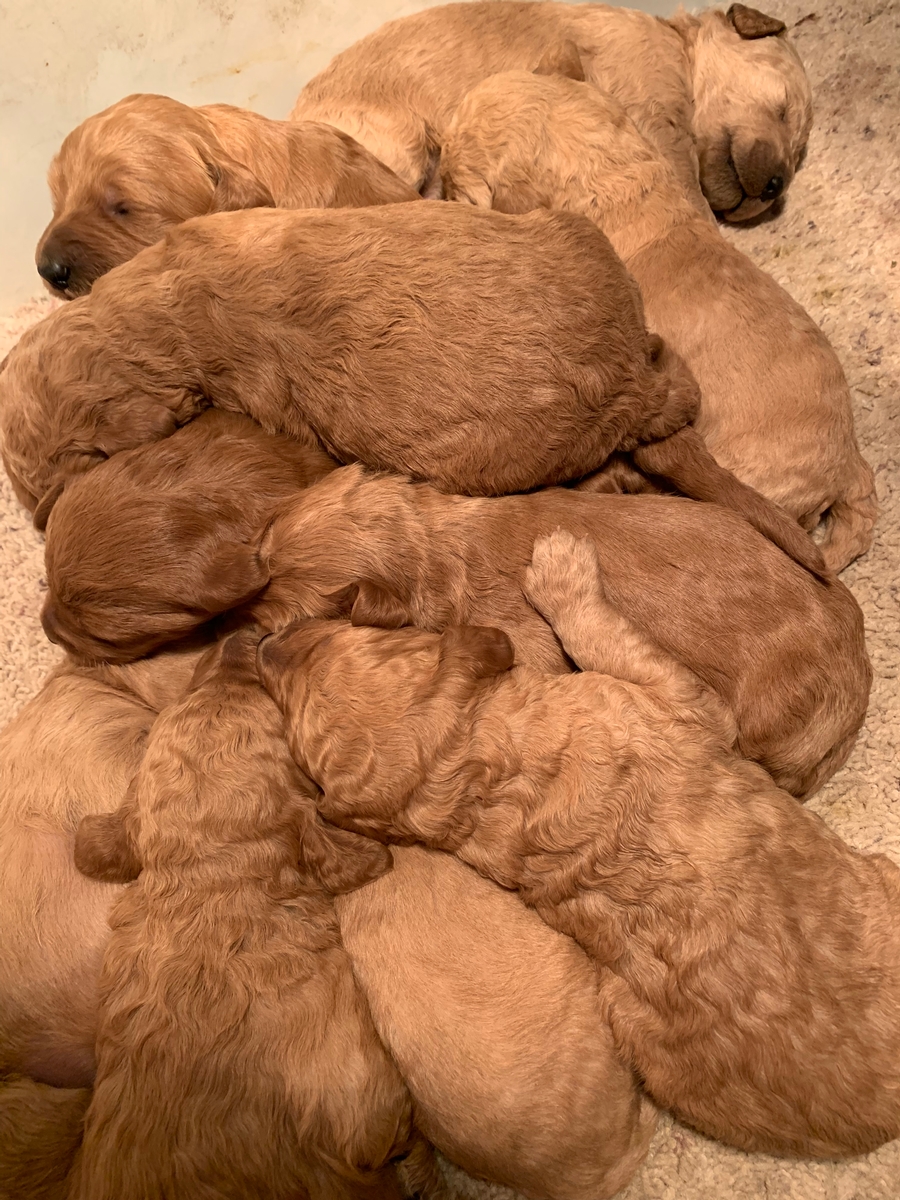 Basic Information
Born soon!! F1b standard labradoodles. Ready to go in late June. They are the off spring of Honey Boo Boo and Big Red.
Honey is a blonde and red F1 Standard Labradoodle dam. Big Red is a dark red Standard Poodle sire. Both of the parents in this breeding have parents themselves that went on to have spectacular accomplishments in the field and show ring.
Brian and Karen Sterrenberg are very proud of this bloodline. They have been breeders for over 25 years. This litter is one of their most sough after bloodlines. Call them and fine out what makes them so special! This litter has a big history!
Have you been looking for Labradoodles in Illinois, Wisconsin, or Minnesota? Try Brian and Karen Sterrenberg! They are Iowa's top dog breeders. They are open by appointment daily. Just call 1-641-588-3110 to set up an appointment. If you have questions you can call or text brian@purebredpups.com
Reserve A Puppy
All pups in this litter are reserved or sold. Sign up to our email list to stay informed of future expected litters.
Request More Information or Call 641-588-3110
Pups From This Litter
We currently have no puppies from this litter. We will be loading individual pup information and photos as they become available. If you would like to be notified, please contact us and we will notify you when has puppies.