Teddy bear Puppies for sale|Shih tzu Bichon Breeders is FL,NC,PA,NJ,MA,MD generally charge more for Teddy Bears|Shipping for $150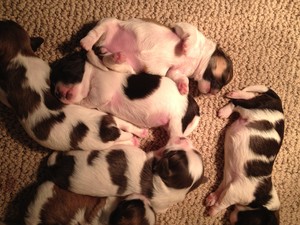 All of the shih tzu bichon teddy bear puppies for sale can be sent out on United or Delta for only $150! Just about every Teddy bear dog breeder in FL,MA,MD,PA,NJ, and NC has been begging me to tell them how Purebredpups can sell shipping for so little. The shih tzu Bichons are breed on Location. The Mother is a shih tzu and the father is a Bichon. Teddy bear Breeders do Very! Check us out! The individual pictures of this teddy bear Litter are now Posted. Males are $575 and females are $675. A good number of teddy bears for sale in Florida and Massachusetts run over $1000. We offer our discounted shipping into MD,MA,DC,FL,NC,RI,GA,NJ,PA,NY,NH,VA and many more for $150.
The Pups From The February 10, 2013 Litter
No puppies currently loaded for this litter. We will be loading individual pup information and photos as they become available.